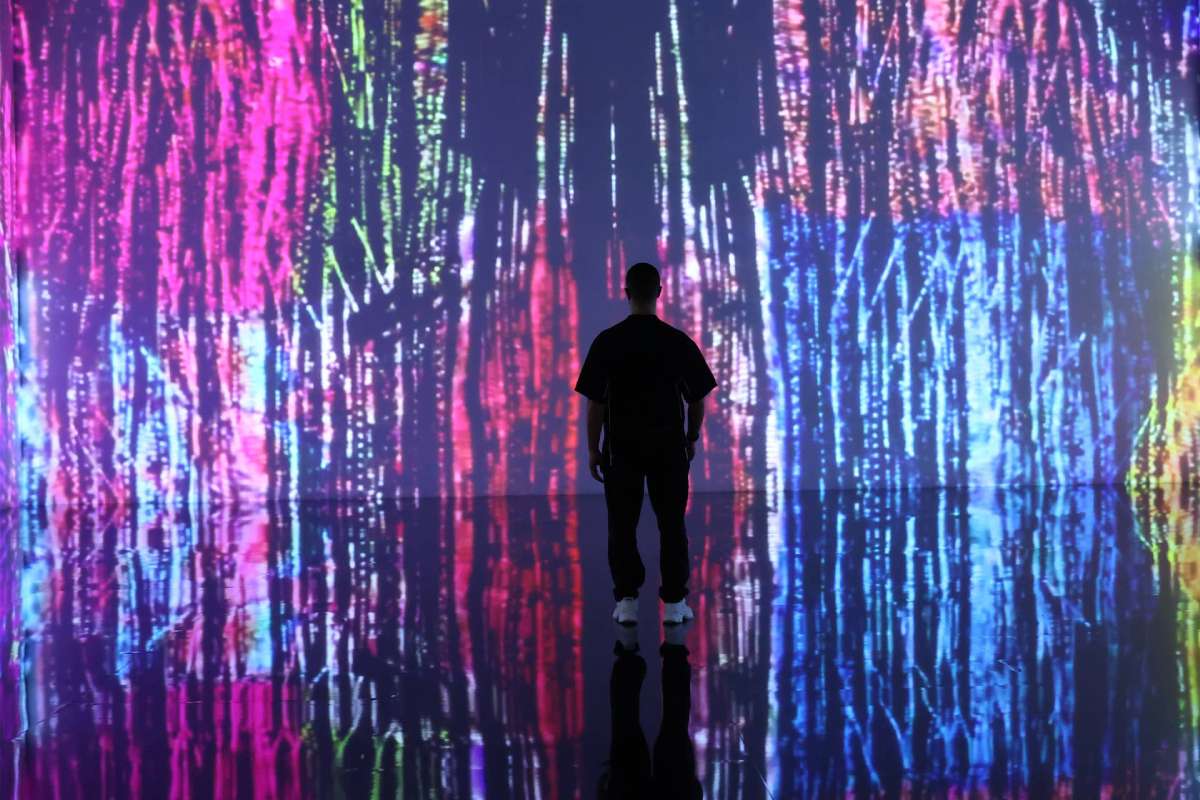 Rami Kadi "Lucid Algorithms" NFT Launch Event at the Theatre of Digital Art in Dubai
For the first time in Dubai, Lebanese-American fashion designer Rami Kadi launched his first NFT collection, entitled Lucid Algorithms, on the Cardano blockchain, in what represents the first ever human-computer couture collaboration of this scale. Kadi's NFT collection launch event took place on Wednesday February 2nd in the Theatre of Digital Art in Dubai, UAE.

The event encapsulated the portrayal of the 120 NFTs that Rami Kadi, along with the help of the Algorithm, created, after feeding the Algorithm with Kadi's patterns, designs, and colours. The Theatre of Digital Art acted as a mediation between the physical and virtual realm by allowing the attendees to immerse into the metaverse and the world of Rami Kadi Couture NFTs. The event ambiance came to represent an out-of-this-world experience that showcases on every wall of the theatre a continuous stream of Rami Kadi NFT patterns that transitions along all parts of the venue. With the reflections of the digital art on the screens, a feeling of virtual inclusion was created by delving into the patterns of Lucid Algorithms.

In addition to the NFT reflections that designated a space theme that signifies the trespassing of physical boundaries into the metaverse, 30 Rami Kadi dresses were on display for guests to re-examine the reinterpretation of Lucid Algorithms NFTs into physical couture pieces. One of the dresses on display represented the replication of one of Kadi's NFTs in real life, as an example for Kadi's NFT utilities.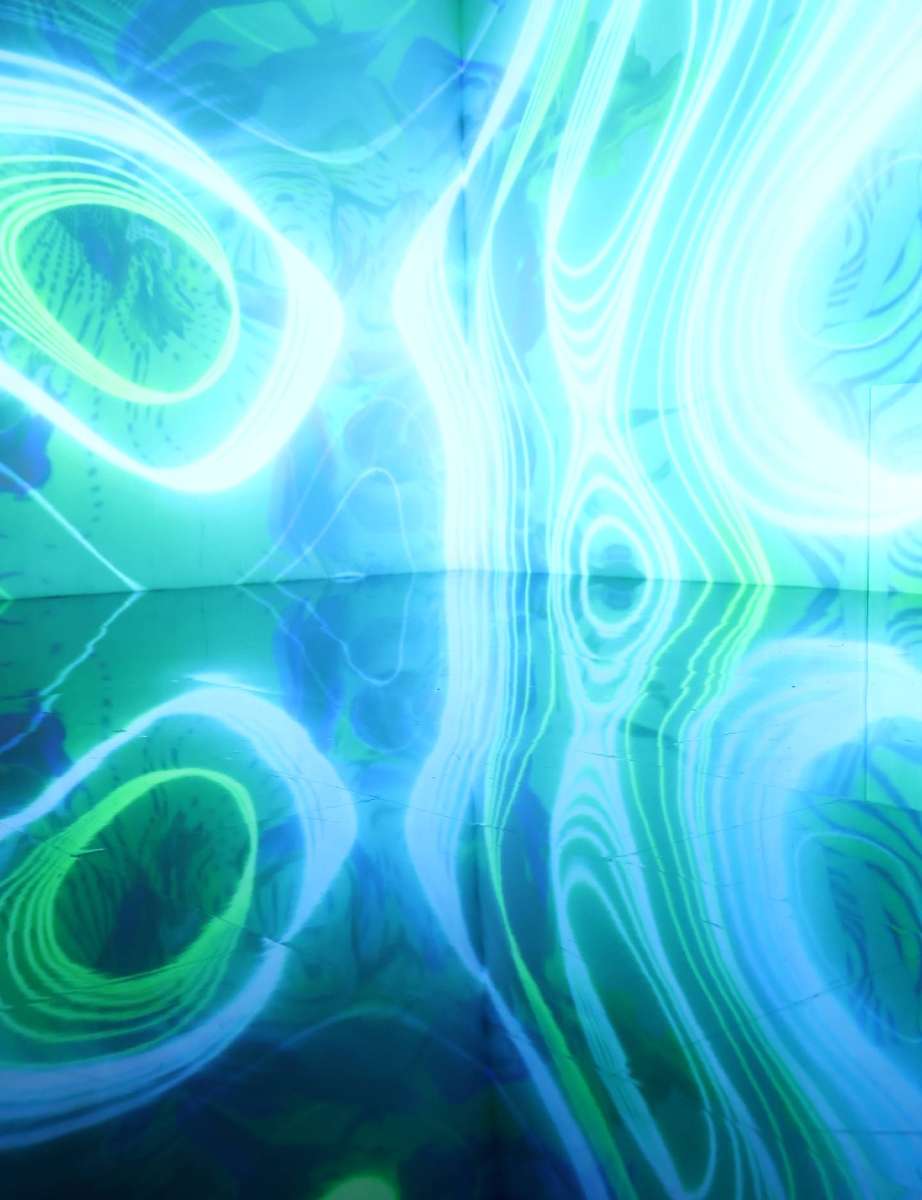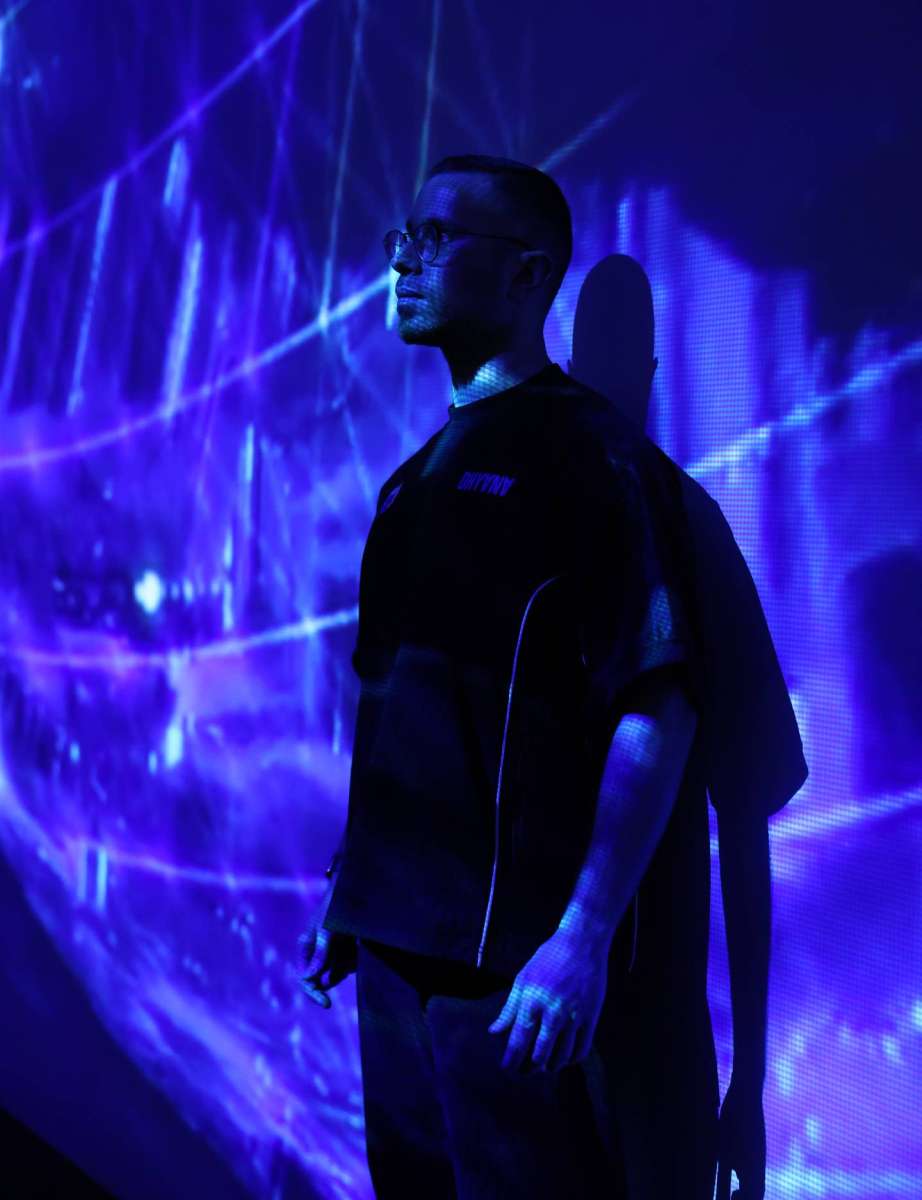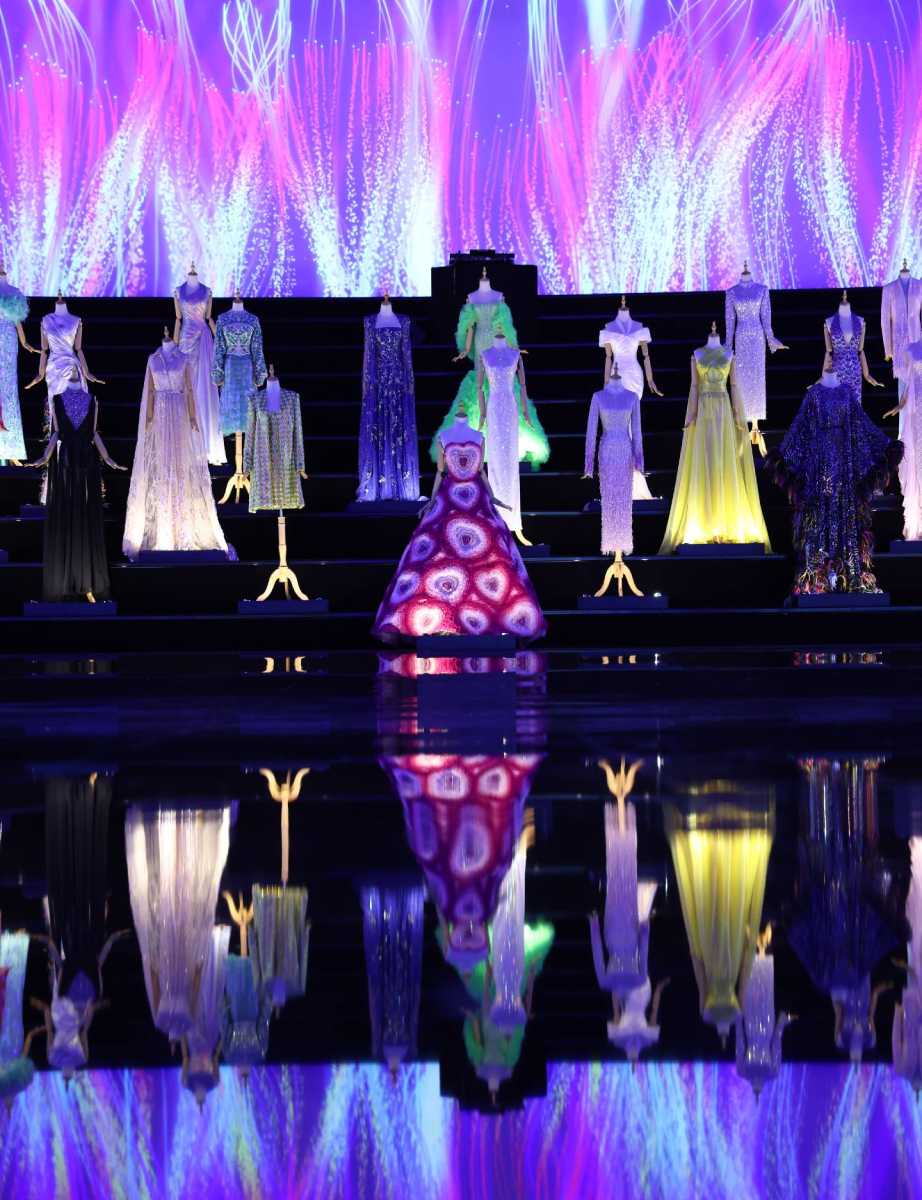 During the start of the Lucid Algorithms NFT event that commenced at 5pm GMT+4, the 120 Rami Kadi NFTs were officially up for sale on the official website, www.rami-kadi.com, that is linked to the marketplace, jpg.store, which enabled all of the interested parties to witness their favourite NFTs in a 360 degrees metaverse experience.

The event was covered by a lot of media and press such as Marie Claire Arabia, BBC, Trending, and much more. Many influencers attended the avant-garde NFT event along with important individuals within the NFT community in the region. Lucid Algorithms event launch designates the entry into a world of couture NFTs that will continue to grow and prosper as part of fashion.